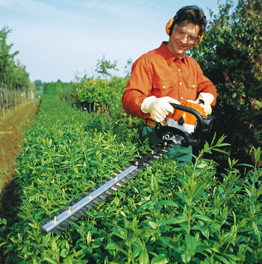 Maintaining a beautiful and properly shaped hedge around your house or other kind of property requires having the necessary equipment, skills and knowledge to do the work. If you rely on our gardeners to take care of your bushes and garden, you will receive best results.
Our gardening experts can advise you how to look after your shrubberies and keep them perfectly shaped. Our hedge trimming services can be used regularly and upon request in and around Mill Hill NW7 to meet the needs of every customer. They are affordable and implemented by qualified and skilled gardeners.
You can rely on our experienced gardeners to help you improve the condition and appearance of your hedges and garden plants. They can remove the excess branches and reduce the size of the shrubs shaping them in a way that is requested by the customer.
"We recently used your gardening service for the first time, and I can honestly say we were stunned with the result. Our garden looked flawless. Such high-quality for such reasonable price, we will for sure use you again." – Austin
Superb Hedge Trimming Services Mill Hill
You can count on our proficient gardeners to advise you how often to have your shrubberies and hedges pruned. They can carry out effective and qualitative hedge trimming to owners of houses and other estates in Mill Hill that will save you time and make your property look great.
You can use our services to shape, trim and maintain your:
Rows of hedges and shrubberies
Conifers
Wisterias
Beeches
Yews
Our services can be used on a regular basis to maintain hedges thick and compact. Our gardeners work with precision and accuracy following the customer's instructions.
Professional Hedge Cutting in Mill Hill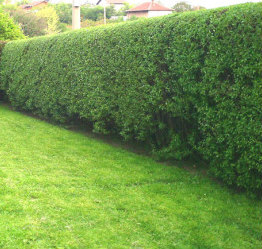 The gardeners and landscapers in our company can create different hedge layouts and consult you how to look after your garden. Every hedge specie requires special cares and trimming from time to time to grow freely and be in healthy condition. Formal hedges require oftener trimming than informal ones.
We can shape and keep well trimmed conifers, wisterias, beeches, yews and hedge rows of any other specie. Use our superb hedge trimming services, available in NW7 to enhance the appearance and increase the value of your estate. They are performed in line with the health and safety regulations and guarantee achieving the effect that the customer seeks.